Team Learning and Organization Learning
Trends in Agile transformations
Team Learning and Organization Learning
Proposed by
Karen De Boeck
Team Growing (Teamleren) consists of hands-on tools, insights, instruments and best practices to support continuous improvement and self-organization of your team.In this training session you will experience the 5 areas of attention:

    -  transparency        
    -  improvement
    -  collaboration
    -  client value
    -  team learning

You discover how and why you already apply them as a scrum master, coach, team lead,… . And you learn how to improve your focus, and how to choose the next step forward. You learn techniques based on
   Motivational and Solution focused coaching
   How to motivate and engage my teams towards continuous improvement
For each domain, we interactively apply one or more tools ("werkvormen"). Experience the effect and the motivational drive it generates.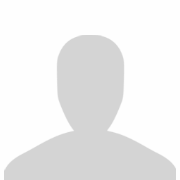 Karen De Boeck
Agile transformation coach

I embraced the Lean and Agile movement. Simply because it proved to be the right answer to the frustrations and pitfalls of process, service and project management I experienced before.

I apply the Lean and Agile principles in operational and management teams. Incrementally, the agile way. Towards a change of mindset of the people. Towards self-organizing, experimenting en continuously improving teams. Building a supporting organization, reactive to the ever faster changing market.

SAFe and other scaling models inspire me. 'Teamleren' (L. Dorlandt, R-A Collaris) energizes and practically supports me. The underlying principles and theories found my work. And a backpack full of expertise, experience, feedback and enthousiasm joins me on my journey.
Practical Info
Date
18/02/2020 14:00
(
Europe/Brussels
)
Duration
3 hours 30 minutes
Location
BeCentral